1 / 8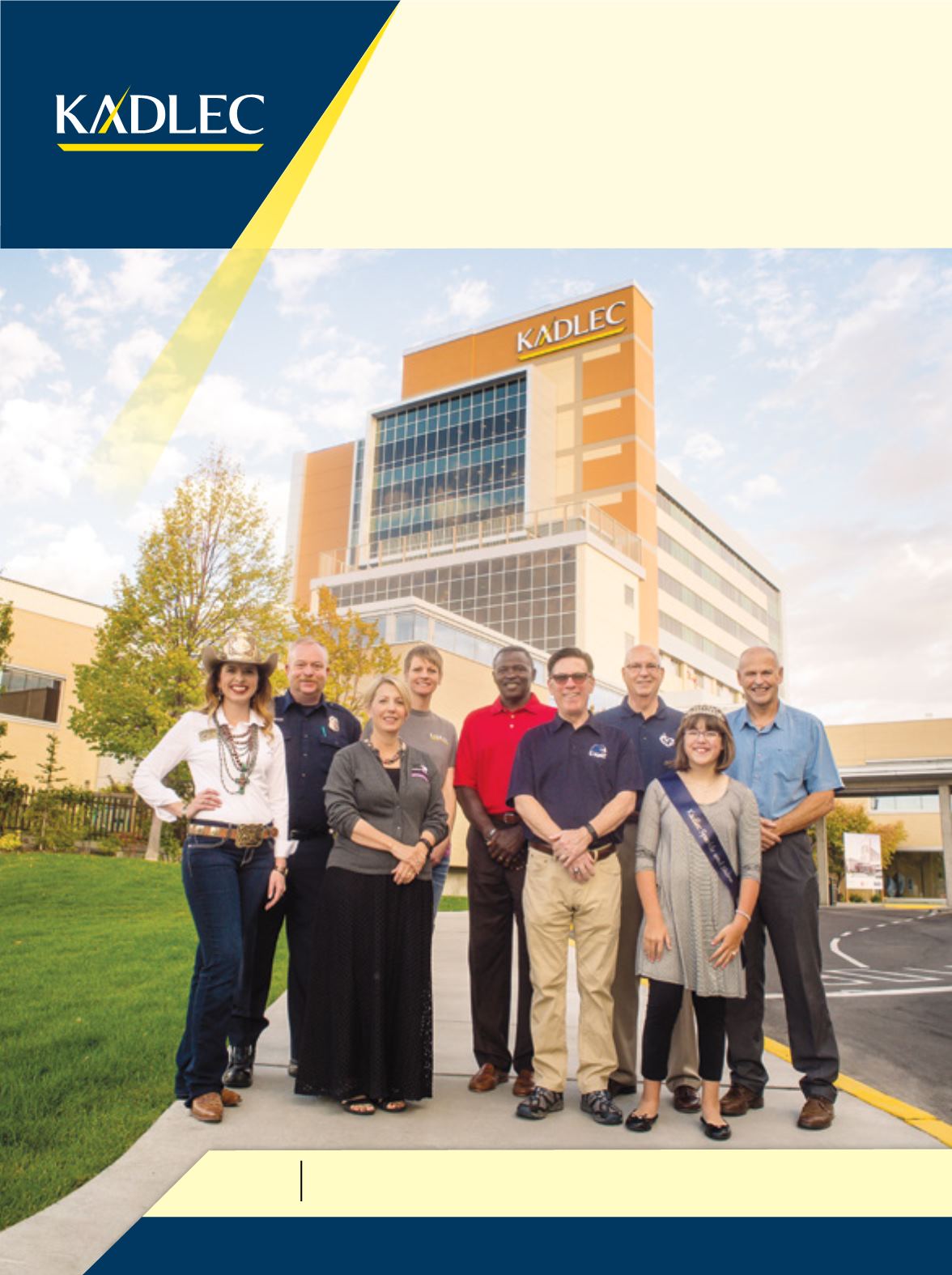 See article o
n page 2.
Welcome new heart specialist
.
..Page 4
Antimicrobial stewardship program
.
..Page 5
Are you getting enough sleep?
.
..Page 6
The right level of care
..
.Page 8
A higher level of care
December 2016
In this
issue
PACESETTER
kadlec.org
Caring for our
community
Front row: Rebekah Schuh, Benton
Franklin Fair & Rodeo queen;
Kathleen Clary-Cooke, health
educator, Injury Prevention &
Community Outreach, Benton-
Franklin Health District; Rich
Cummins, president, Columbia Basin
College; and Maggie McCain, Sparkle
and Shine Pageant participant.
Back row: Captain Stein Karspeck,
paramedic, medical program officer,
Richland Fire & Emergency
Services; Melissa Jaeger,
registered nurse, Kadlec
Intensive Care Unit; Wayne
Martin, chair, Kadlec
Community Board;
Mark Brault, board
member, Grace
Clinic; and Grant
Baynes, executive
director, Meals on
Wheels.